SIX SELECTED FOR MISSISSIPPI OUTDOOR HALL OF FAME CLASS OF 2023
Published 5:56 pm Wednesday, May 24, 2023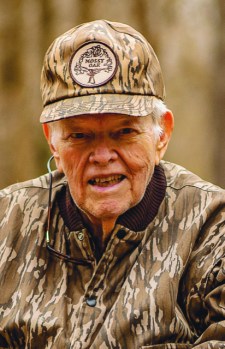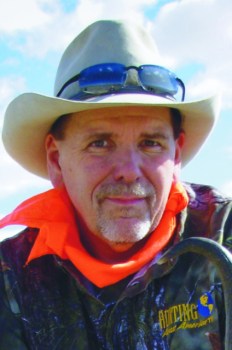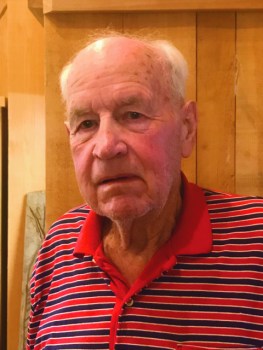 LELAND, MS – The Board of Directors of the Mississippi Wildlife Heritage Foundation have announced the 2023 Outdoor Hall of Fame inductees. The six honorees will be celebrated at an in-person  Meet & Greet from 3:00 to 5:00 p.m. with an induction ceremony following at 6:00 p.m. Saturday, June 3, 2023 at the Mississippi Wildlife Heritage Museum in downtown Leland. The public is welcome to attend. This year's honorees are:
Robert Dean, Greenville
A lifelong hunter and fisherman, Robert was the long-time outdoor editor of the Delta Democrat Times newspaper and wrote for several magazines. He is known as a crappie fishing and bow hunting expert who has taught those skills to many young outdoorsmen. Robert is a gifted outdoorsman who spent his adult life hunting and fishing with his wife, Susan.
Pete Fulton, Grenada
It has been said that 90% of deer hunters don't practice with their rifles enough. Pete is definitely not in that category. Shooting has been his lifelong past time. Over the last 50 years, he has passed his shooting skills and knowledge to hundreds of younger hunters.
Fox Hass, West Point
Fox Haas is an outdoors legend. His passion for hunting, land stewardship and conservation is what initiated and established Haas Outdoors and its many enterprises. Fox Haas is the father of Mossy Oak founder Toxey Haas. It's no accident that Mossy Oak's original camo pattern, Bottomland, was developed to hide from turkeys. A wild turkey's vision is quite hard to fool, but were it not for Mr. Fox's efforts to conserve the dwindling, southern wild turkey populations in the 1970s, our turkey hunting traditions would be lost.  Mossy Oak GameKeepers was established in 2008 as an aspiration to what Mr. Fox lived – conservation, land stewardship, wildlife management for the betterment of the land, and the camaraderie that comes with outdoors pursuits.
Dr. Henry Jones, Jr., Kosciusko
Dr. Henry M. Jones, Jr. has practiced Veterinary Medicine in Kosciusko for over 40 years.  He is a well-known breeder of Beagles and was instrumental in the formation of the Small Pack Option Beagle Gun Dog Field Trials in Mississippi and the Southeast. He is the producer of nine   Rabbit Hunting (Fair Chase) videos that have been seen throughout the United States, Australia, Canada, and Europe.  Dr. Jones is an avid rabbit hunter who has been "busting" briars behind an outstanding pack of Beagles for over 65 years.
Mike Morgan, Florence
Mike Morgan, an accomplished outdoorsman and key member of the Mojo Outdoors team, was the Director of Media for Mojo Outdoors and co-host of Mojo's popular television show.
Mike was an expert archer and diehard waterfowler. He took up archery at age 7, beginning a lifetime passion that led to becoming an archery pro shop owner and traveling to the far reaches of North America with stick and string. His passions led him to pioneer hunting videos in the 1980s under the title Indian Archery Outfitters and set the stage for many to follow. His later video production work "Hunting Across America" led to award-winning television that is still imitated.
Otho "Bubba" Petitt, Jr, Kosciusko
Bubba Petitt was given his first beagle at age 6 and began rabbit hunting with father at age 8. When he returned home after law school, he began raining and training beagles. His passion for dogs and rabbit hunting led him to a lifelong study of swamp rabbit habitat, and eventually becoming a self-taught forester and tree farmer. Also with his college roommate, Larry Hancock, he pioneered the concept oand perfected the art of "Rabbit Camp." He participated in the production of all the rabbit hunting videos produced by his partner, Dr. Henry Jones, and he has appeared in several televised rabbit hunting shows.
According to Billy Johnson, Executive Director of the Mississippi Wildlife Heritage Foundation, this class of inductees contributed much to the heritage of our state's outdoor legacy. "This is our seventh class to induct and each one of these men deserve all our accolades and more. I hope everyone will make plans to attend the induction ceremony and enjoy celebrating the accomplishments of each of these great outdoorsmen."
More News