Poplarville School District and Poplarville Jr High School Receive Top Marks from Mississippi Department of Education
Published 4:28 pm Monday, October 2, 2023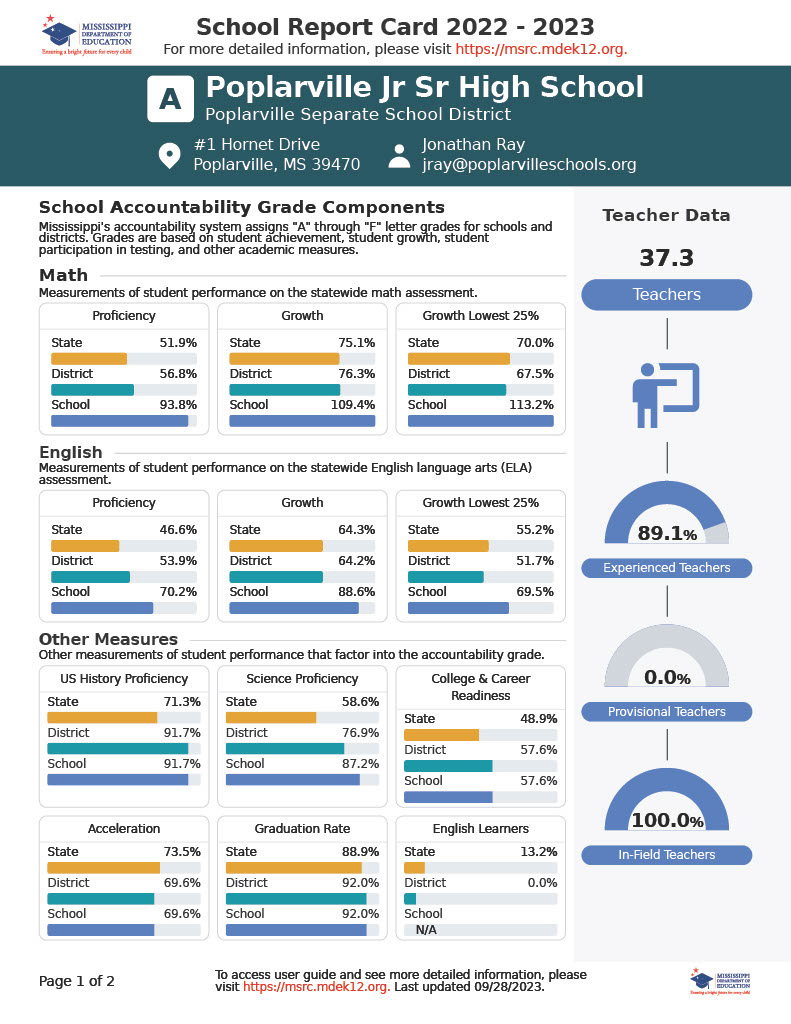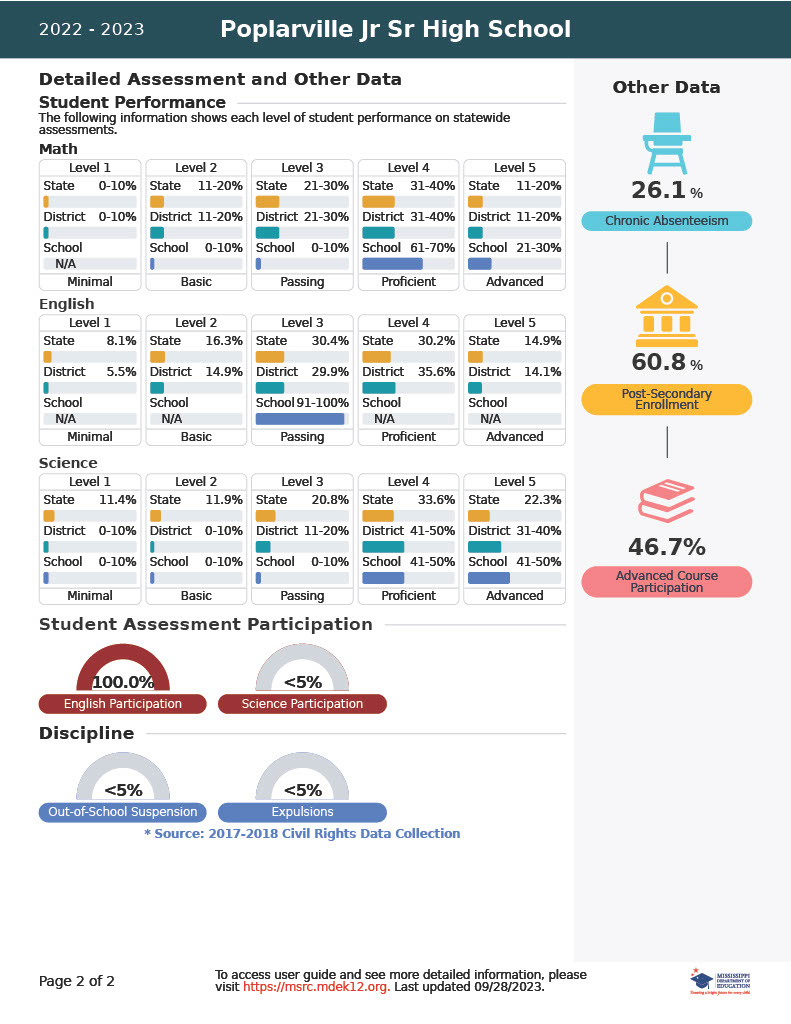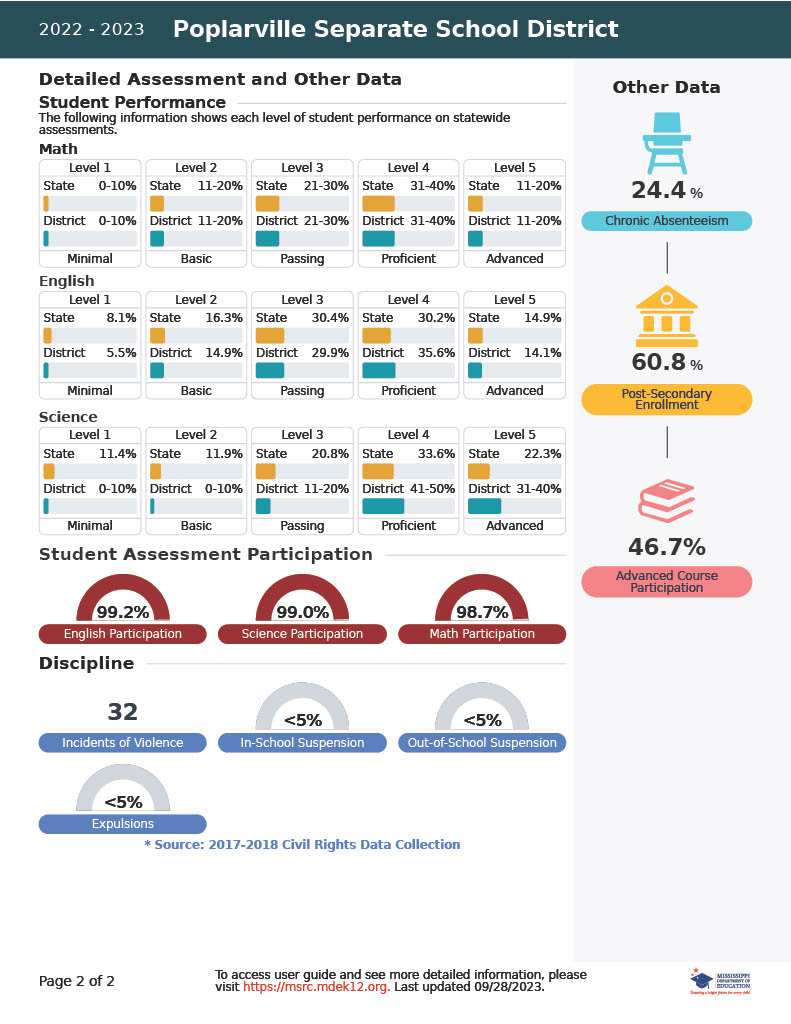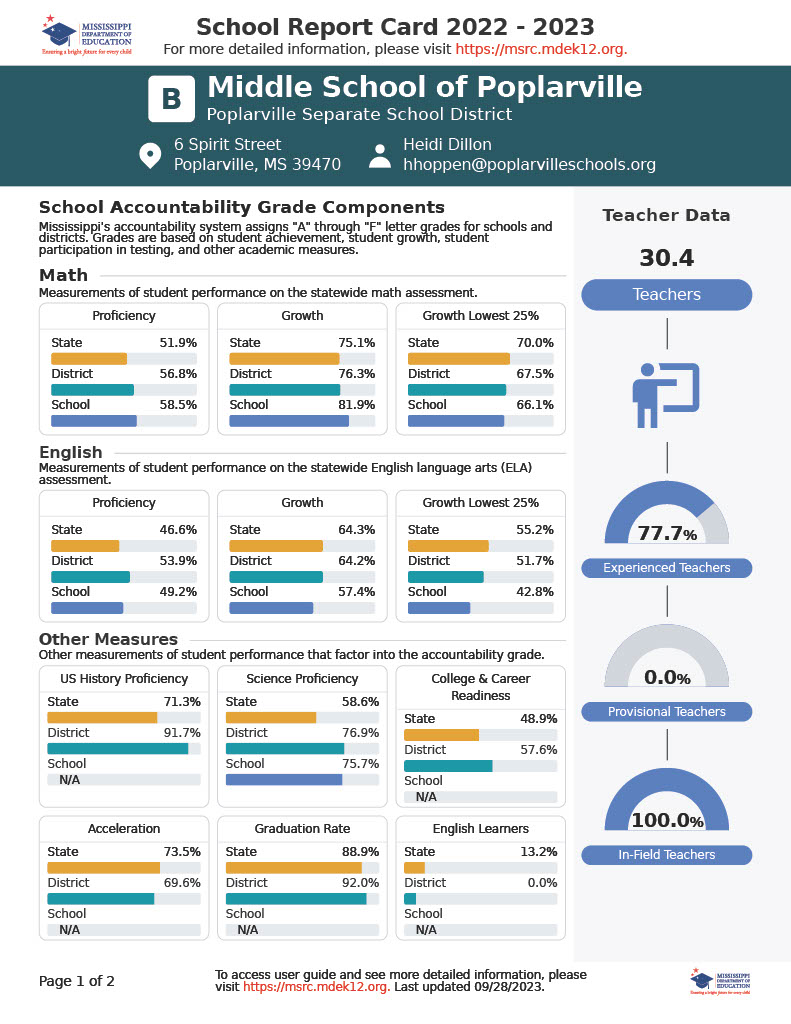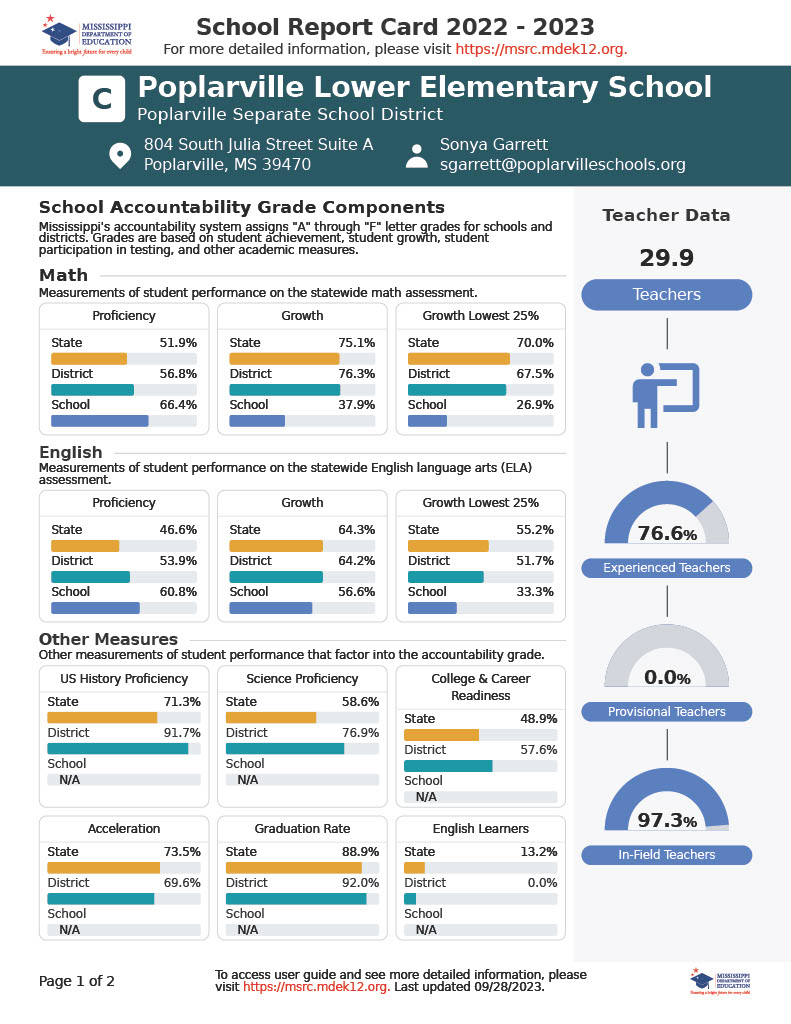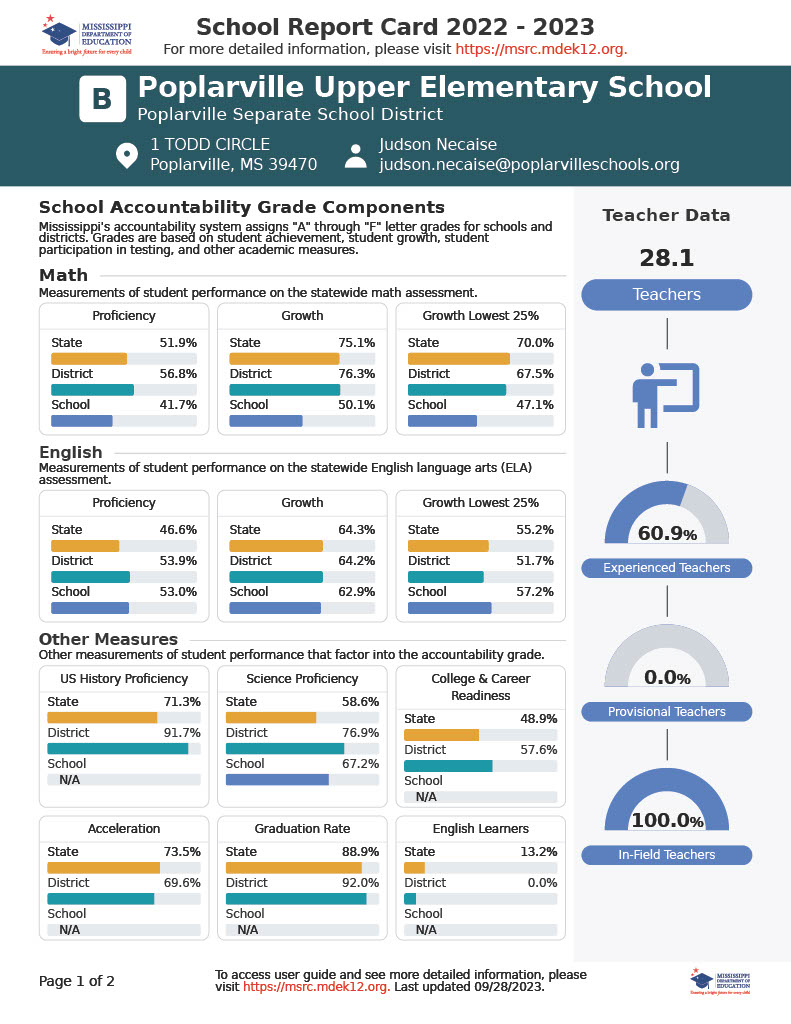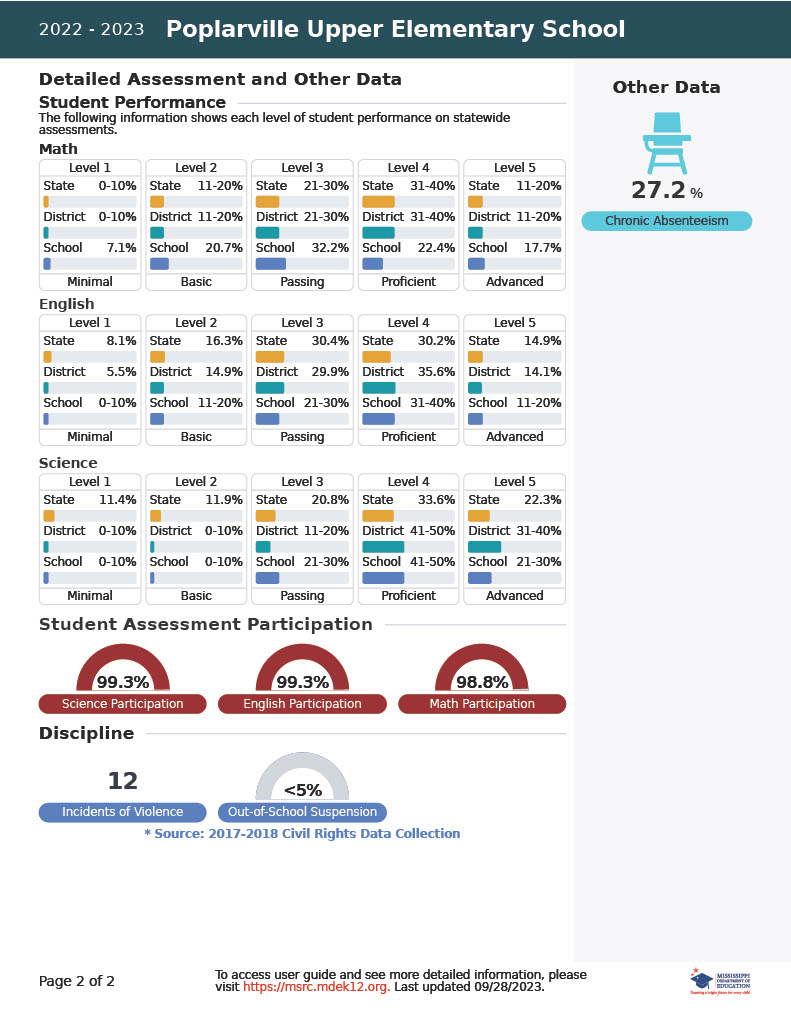 The Poplarville School District and its junior high school, Poplarville Jr High, have received the highest accolades from the Mississippi Department of Education, earning coveted "A" grades. This notable recognition underscores their commitment to academic excellence and dedication to nurturing student success.
Mississippi's accountability system utilizes a rigorous assessment framework, evaluating schools and districts based on various components such as student achievement, student growth, student participation in testing, and other essential academic measures. The "A" grade acknowledges outstanding performance and academic accomplishments.
In addition to Poplarville Jr High achieving an "A" grade, the Middle School of Poplarville secured a commendable "B" grade, emphasizing their intense dedication to educational quality. Poplarville Lower Elementary and Poplarville Upper Elementary also showcased significant performance, receiving "C" and "B" grades, respectively.
The "A" grade for Poplarville Jr High and commendable grades for the other schools within the district serve as a testament to all stakeholders' dedication and continuous efforts in pursuing educational distinction. The achievement is a motivating factor, propelling the community forward in its mission to empower students and shape the leaders of tomorrow.